Collections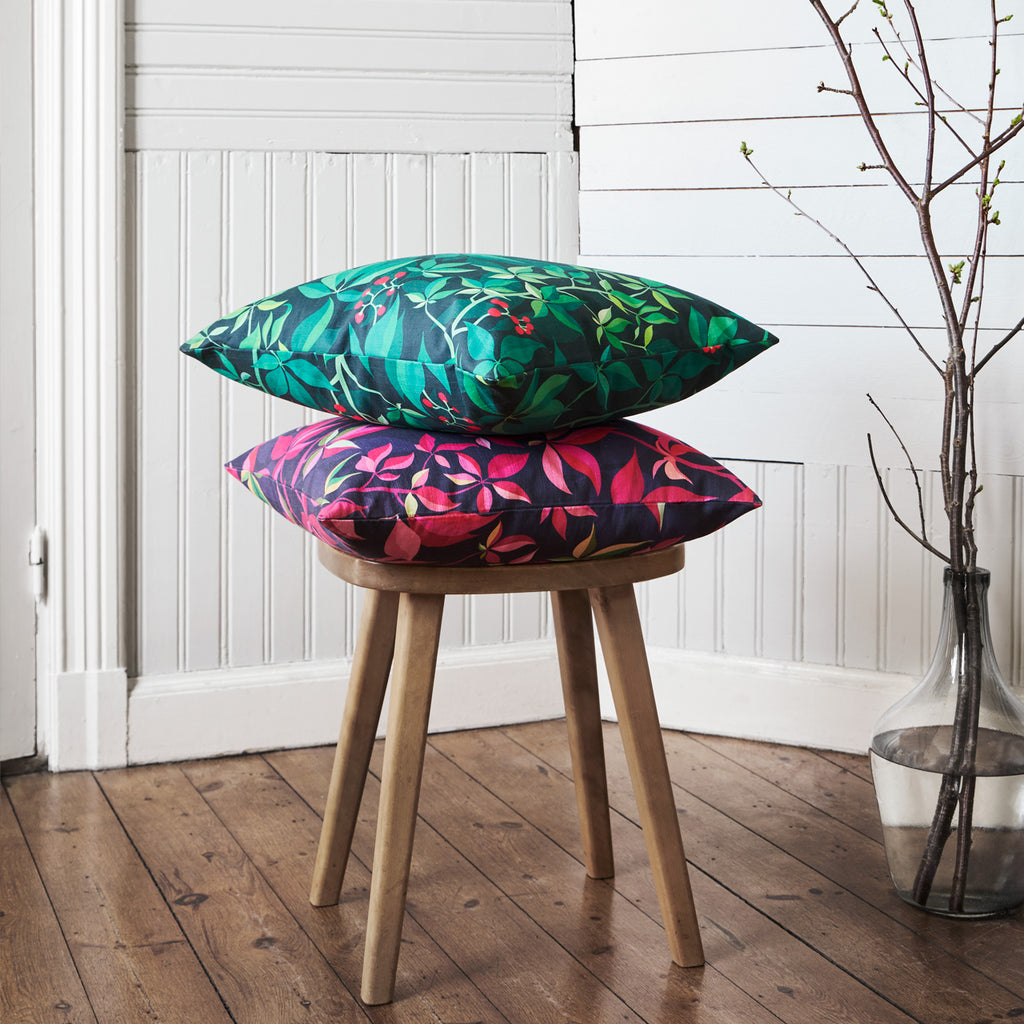 Vildvin
The beautiful and lush Virginia Creeper (vildvin in Swedish) climbs and tumbles down the old stone houses and walls in Visby. This pattern comes in a green or purple version.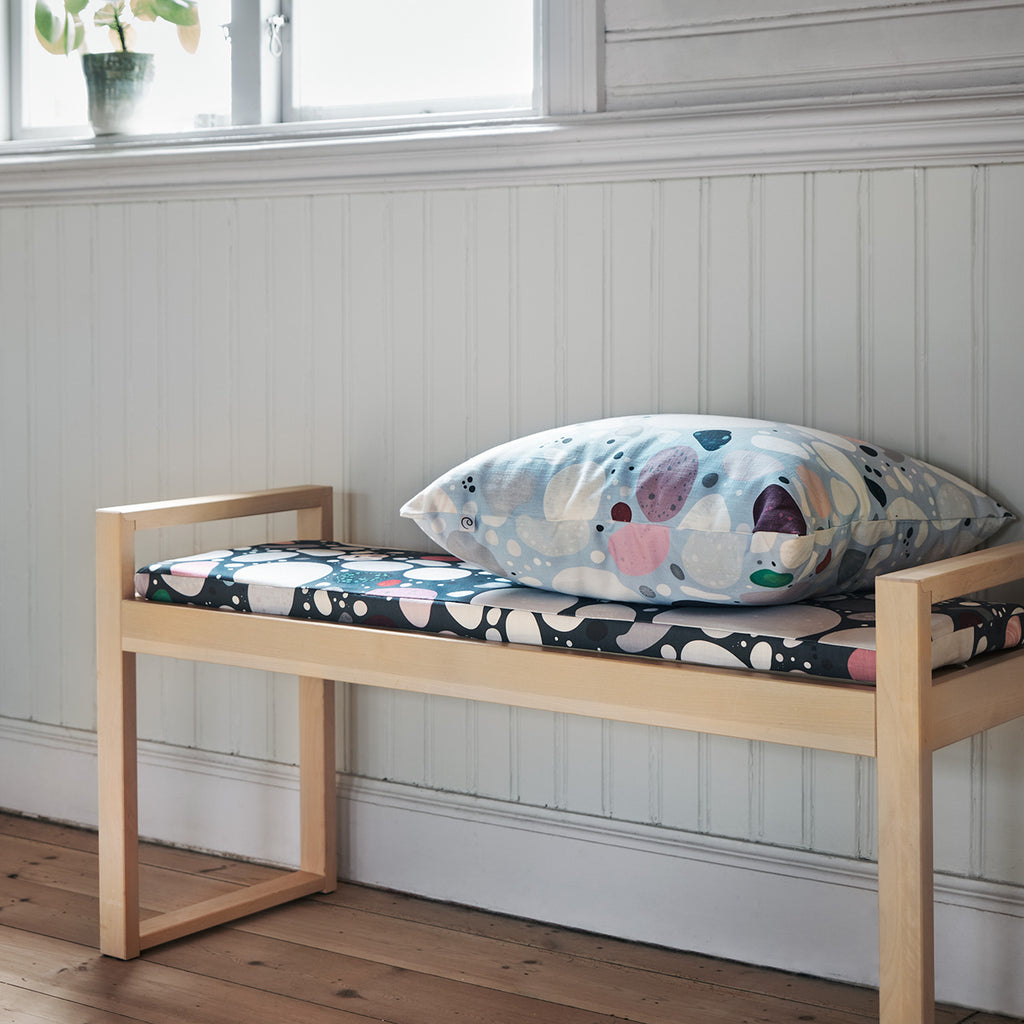 Fridhem
The idea for this pattern was born during many long walks along the stunning beach at Fridhem, Gotland, while admiring the smooth stones and characteristic fossils.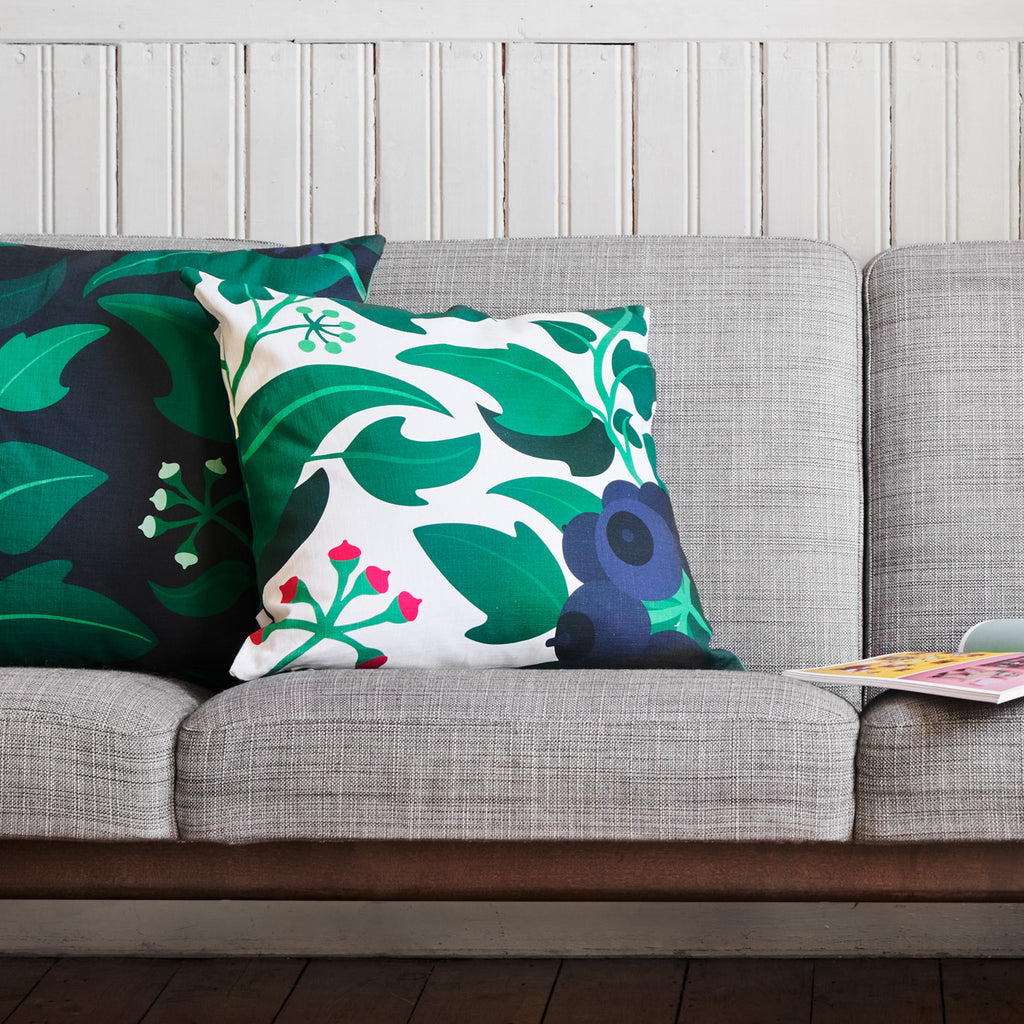 Murgröna
English Ivy (murgröna in Swedish, or rindi in the Gotlandic dialect) with its beautiful shifting colours, shapes, berries and buds, can be seen all over Visby as well as on the historic city walls.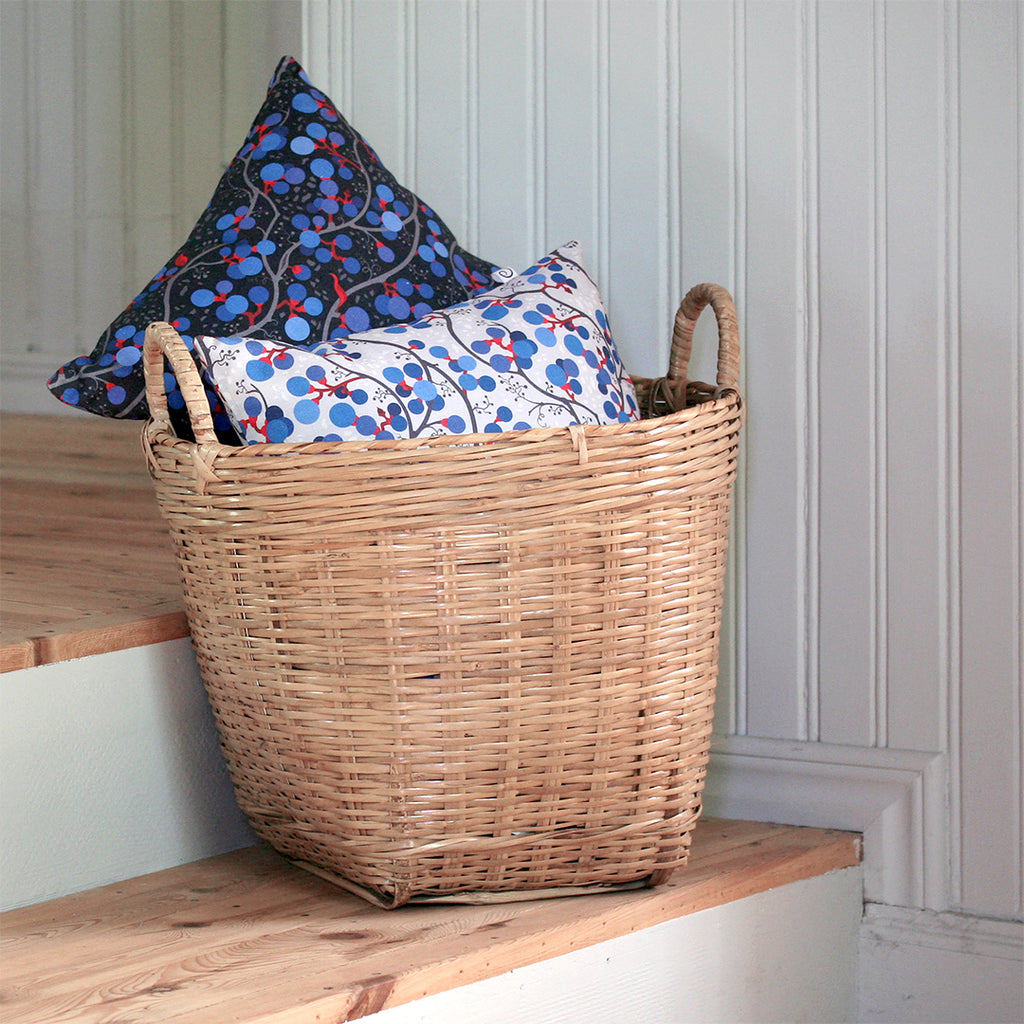 Strandgatan
The autumnal abundance of handsome Virginia Creeper berries on the old stone buildings along Strandgatan in Visby inspired this pattern, which comes in a light (Day) and dark (Night) version.